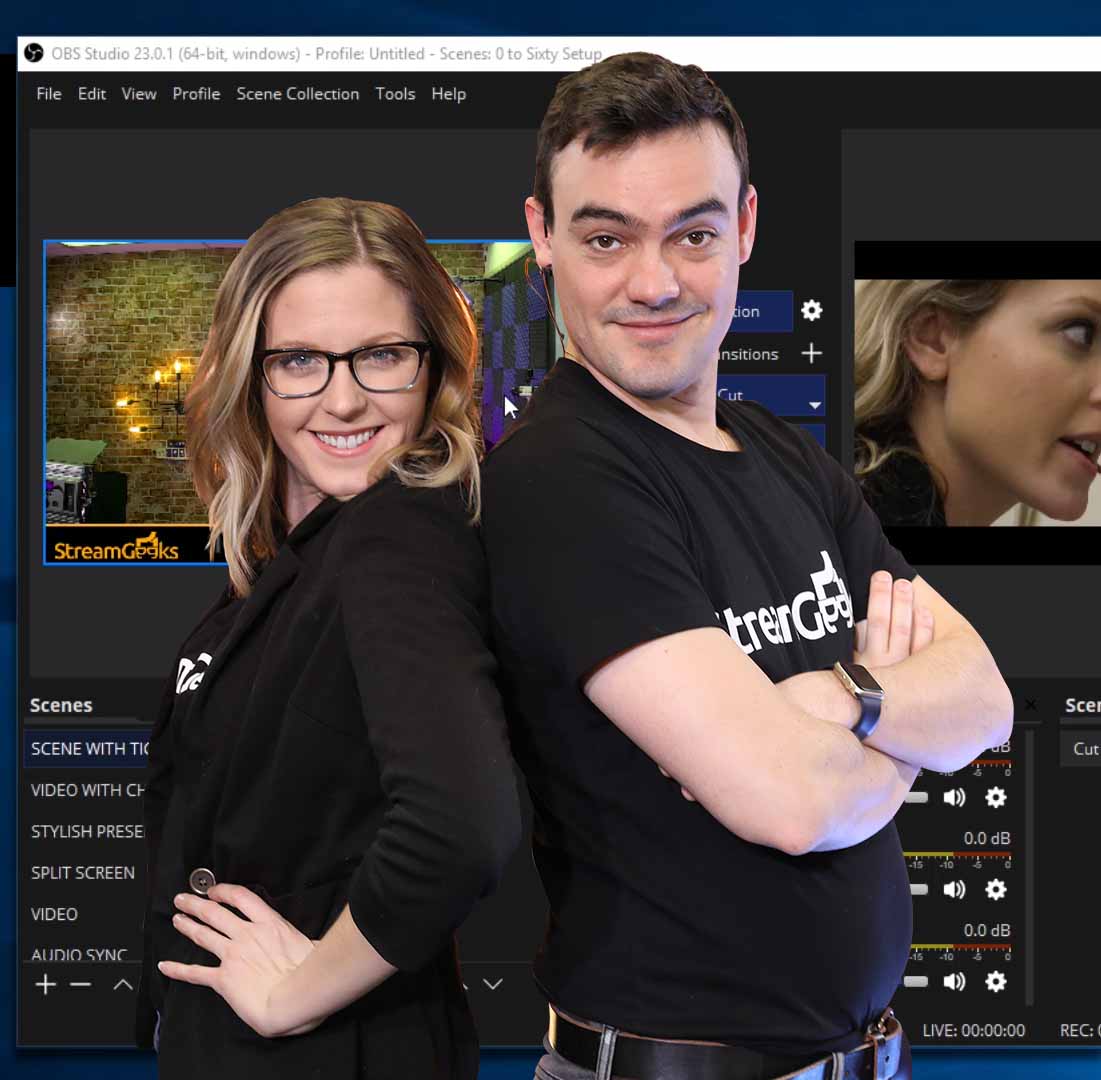 Open Broadcaster Software started in 2012; it is a free and open-source software for the recording and streaming of live video. OBS is written C and C++. The software provides users with a cheap and efficient alternative to paid software. They get access to all the tools they need to create and broadcast professional live streams without the necessity of a spending a lot of money.
OBS was born out of its author's own frustrations. In 2012, Hugh "Jim" Bailey wanted to stream Starcraft and other games to his friends. Somebody told him about an application that he could use to do that. But when he discovered that he needed to subscribe to use the app, he decided to build his own and make it free for anyone to use. What was came out of that decision was Open Broadcaster Software.
In the author's own words:
"When I first had an interest in streaming Starcraft and games for my friends to see, I heard about a certain other app out there, and I thought, "A subscription? Seriously? I could probably write this myself". .. and that's exactly what I did.
So, two or three months later, after much learning and much toil, I have completed the first public alpha version of my streaming application. This application supports capture cards, webcams, as well as software desktop capture. You can make scenes, bitmap overlays, and it even has a plugin API so developers can add their own functionality to the application. It's fairly simple in design, and relatively easy to use. It's also written entirely in C/C++ and Direct3D 11 to maximize performance. Best part is it's entirely open source and free."
Since that original version created by Jim in 2102, OBS has taken a life of its own and grown far beyond what the small project for live streaming games that the author conceived. In his initial post on Reddit, inside the section dedicated to Starcraft, he had asked the community to test the software and report back any bugs or issues that they discovered. The response was immediate and overwhelming. From that point onwards, OBS took off and has never looked back.
With the help of an army of online collaborators - spreading the knowledge and use of the program - development on the improved versions of the software began. And in 2014, work on producing a rewritten version of OBS known as OBS Multiplatform began. OBS multiplatform was designed to offer multiplatform support, a more robust feature set, and a more efficient API. It was later renamed OBS Studio. OBS has gone through many iterations and updates and as of today, OBS classic, though still available for download is no longer supported…the newer versions having surpassed it in features and functionality.